Actors - to children!
« Back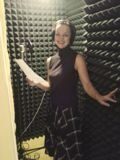 Actors - to children!
10.10.2016
Young readers will hear their favorite poems from the book "ABC of Safety", as well as new works in the reading of famous artists.
The project involves the People's artist of Russia, leading actress of the Maly theater Olga Pashkova, actor of the theater "Commonwealth of Taganka actors", teacher of acting Roman Serkov, actor and countertenor Oleg Bezinskikh, who voiced famous Mickey Mouse by Walt Disney.
Music for the audiobook was written by a member of the Union of Composers of Russia, the author of children's operas and cantatas Vera Zaitseva. Ksenia Fedorova's audiobook will be published by an authoritative Russian label in Moscow.
In the photo: Olga Pashkova.